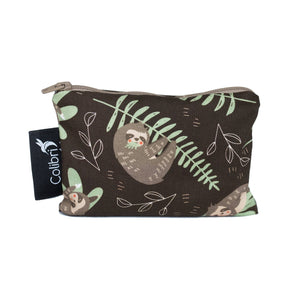 Small snack bags hold 1 cup.
Think sliced apples, yummy trail mix, or some carrot sticks. These bags are perfect for snacks on the go or storing small items like headphones, charge cords, or a deck of cards - the possibilities are endless!
Easy to clean: flip it inside out or pull the lining out - machine wash cold/low dry or hand wash & leave to dry
Specifications: Lead and nickel-free zipper, 100% cotton outer, polyurethane laminate lining, and certified to meet both FDA and Health Canada food safety standards.